Top Websites To Gain Traffic And Achieve Success At Every Level
           I wanted to thank all the awesome website owners for inspiring me to create a website for sharing my blogging articles with the world. The website lists I am going to share contains extraordinary articles and are also great place to share creative writing, boosting website traffic and for getting exposure as a blogger.
Note : The lists mentioned below are the top blogging website lists and more lists will be added in the future. If you have any questions or queries you can contact me through the contact form
Cracked – Cracked.com is an American Humor website founded in 2005 by Jack O'Brien and is currently owned by E. W. Scripps. Cracked is famous for its funny stuffs such as funny videos, pics and articles. Cracked.com also supports bloggers to share creative articles on their write for us page. In fact, they will also pay you for your amazing articles. It is a single best-opportunity you will ever come across in your life.
Thought Catalog – Thought Catalog is a website founded in 2010 by American entrepreneur and media strategist Chris Lavergne. Owned by The Thought & Expression Company, the site attracts 25 million monthly unique visitors. It is a place for thoughtful coming of age storytelling. It is a unique site with the honest story telling, supportive community, story of a strong women and also provides great opportunity for First-time writers. You can submit your work here – Thought Catalog Submissions
Bustle – Bustle was founded by Bryan Goldberg in 2013. Previously, Goldberg co-founded the website Bleacher Report with a single million-dollar investment. He claimed that "women in their 20s have nothing to read on the Internet." Bustle was launched with $6.5 million in backing from Seed and Series A funding rounds. By 2015, Bustle had 46 full-time editorial staff. In September 2016, Bustle launched a redesign using the company's $11.5 million series D funding round. At that time, the site had over 70 full-time editors and 250 contract contributors who posted over 200 articles daily. You can also submit your own articles on bustle's submission page
Wired – Wired formerly known as Wired News and HotWired, launched in October 1994. It split off from the magazine when it was purchased by Condé Nast Publishing in the 1990s. Wired News was owned by Lycos not long after the split, until Condé Nast purchased Wired News on July 11, 2006.
Wired.com hosts several technology blogs on topics in transportation, security, business, new products, video games, the "GeekDad" blog on toys, creating websites, cameras, culture, and science. It also publishes the Vaporware Awards. You can also submit pitches here opinion@wired.com
Mashable – Mashable was founded by Pete Cashmore while living in Aberdeen, Scotland, in July 2005. Early iterations of the site were a simple WordPress blog, with Cashmore as sole author. Fame came relatively quickly, with Time magazine noting Mashable as one of the 25 best blogs of 2009. As of November 2015, it had over 6,000,000 Twitter followers and over 3,200,000 fans on Facebook. In June 2016, it acquired YouTube channel CineFix from Whalerock Industries. In December 2017, Ziff Davis bought Mashable for $50 million, a price described by Recode as a "fire sale" price. You can also submit pitches here – Article Submissions
Refinery29 – Justin Stefano, Philippe von Borries, Piera Gelardi, and Christene Barberich co-founded Refinery29 in 2005 as a fashion focused city guide, emphasizing unique fashion discoveries that were local to New York City. The name of the website alludes to the website distilling information into its essence. The company headquarters is located in the Financial District, Manhattan neighborhood of New York City. 
 In 2016, Refinery29 announced it had raised $45 million in funding led by Turner.
In 2017, Adweek reported that Refinery29 now reaches an audience of over 500 million globally across platforms. You can also submit your work here – Refinery29 submissions
LifeHacker – Lifehacker is a weblog about life hacks and software which launched on January 31, 2005. The site was originally launched by Gawker Media and is currently owned by Univision Communications. The blog posts cover a wide range of topics including: Microsoft Windows, Mac, Linux programs, iOS and Android, as well as general life tips and tricks. 
The Lifehacker motto is "Tips, tricks, and downloads for getting things done."
In addition, Lifehacker has four international editions, Lifehacker Australia, Lifehacker Japan, Lifehacker India and Lifehacker UK which feature most posts from the U.S. edition along with extra content specific to local readers. If ever you want to contribute , here you can make it happen.
Reader's Digest – Reader's Digest is an American general-interest family magazine, published ten times a year. Formerly based in Chappaqua, New York, it is now headquartered in Midtown Manhattan. The magazine was founded in 1922, by DeWitt Wallace and Lila Bell Wallace. Global editions of Reader's Digest reach an additional 40 million people in more than 70 countries, via 49 editions in 21 languages. The periodical has a global circulation of 10.5 million, making it the largest paid circulation magazine in the world. Reader's digest also accepts article submissions 
TheRichest – TheRichest.com is one of the Internet's longest-running celebrity net worth resources – growing into one of the most informative (and entertaining) websites in the world. Since the site went online back in 2011, as TheRichest.org, TR has published thousands of profiles, resources, interviews, and news articles – ranging from interesting world facts, to current events, to lifestyle tips. TheRichest also supports article contribution
Viral Nova – ViralNova is a curation site for clickbait launched in May 2013. John Hermann of BuzzFeed described ViralNova as a connection between "the dark internet — chain-letterinternet — and Facebook".
Run by Scott DeLong, ViralNova was sold to Zealot Networks on 9 July 2015 for $100 million. Zealot sold ViralNova to BumpClick, in April 2017 Function(x) announced that it was buying BumpClick for $25M. ViralNova accepts content submissions
Littlethings – LittleThings is a digital media firm that published positive, uplifting stories geared towards American women. LittleThings attracted its following primarily through distributing its content on Facebook targeting a female audience.
In 2015, LittleThings had the most popular Facebook post.
On February 27, 2018, LittleThings announced it was shutting down, citing Facebook's algorithm shift taking out 75% of their organic traffic.
On April 10, 2018, LittleThings was acquired by RockYou Media, an entertainment and media company amplifying the voices of multicultural millennials. Following RockYou Media's revival and relaunch of LittleThings, the property continues to engage audiences with the meaningful, feel-good content fans have come to know and love. LittleThings article submission for writers.
elephant journal – Elephant Journal is a Wellness website and online Publication started by Waylon Lewis  in 2002 as a print magazine. 
Elephant Journal started off in 2002 as a wellness magazine distributed at Whole Foods Market.
The site currently does not run ads in order to maintain editorial integrity, and operates based on donations from subscribers. Want to join in? Send them your article, photos, art, poetry, recipe, or a favorite video you've seen recently through this submission form
Recommended TOOLS for Starting YOUR OWN BLOG 
Bluehost – Bluehost is a website hosting platform providing with awesome services. Bluehost offers enhanced security features.  A great all round web host with excellent uptime levels (99.97%), phenomenal customer support and fast instant load times. Ideal for small businesses and people wanting to start their first blogs or websites. 
WordPress – WordPress is very easy to use and has an intuitive service. WordPress look and feel can be cutomized so your brand can shine through and provide a unique experience to visitors. WordPress has unlimited amount of plugins for extending the functionality. Scalable to use and as an administrator of a site you can add multiple users to their site. You have control over your site. Easy to add  themes for designing your website, very easy for beginners to start a blog with wordpress without putting an effort to learn coding and designing.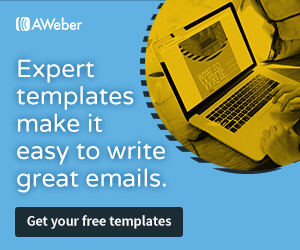 AWeber – AWeber is an email marketing service provider with over 100,000 small business clients world wide. Regardless of industry or business size, AWeber helps our customers keep in touch with with their subscribers, all while upholding email marketing best practices. It is significantly cheaper than other competitive email marketing software. It has various features such as wide range of templates, responsive email designs, phone, email and live chat support, integration with third-party apps.
SocialPilot is a social media scheduling and marketing platform developed specifically for agencies and social media professionals. Used by over 40,000 agencies and social media teams, SocialPilot is designed to help users enhance the efficiency of their online marketing strategies and efforts, and save time and money. Moderately priced and appropriately integrated, SocialPilot is meant to be accessible for businesses of all scales and industries. In fact, there is a free starter package for 3 connected profiles you could use to examine the features, and confirm SocialPilot is a smart choice for your business.
With SocialPilot, users can share as many as 500 posts and link them to as many as 200 social profiles from just one account. The list includes updates, posts, and tweets. Unlike posting on social media channels, SocialPilot doesn't impose character limits, providing users the free range they need to create and share messages with their target audience.Other features include Social Media Analytics, Client Management, Bulk Scheduling & Custom FB Branding to mention a few.
PRODUCTS that can help you GROW your BLOGGING WEBSITE
The book will help you to Learn Amazon Affiliate Marketing and Make a Full-Time Income In 3 Months or Less
Inside you'll discover:
– How to find affiliate offers that sells itself
– How to create a simple "money site" via WordPress… from A – Z
– How to do SEO in 2 easy ways
– How to create a sure-fire successful amazon associate money site
– Real life profitable example websites for you to model…or copy paste as you will.
– The exact top niches to target for your new affiliate site
Download your copy today!
How can you Give your website the traffic boost it needs? Today, more than ever before, websites can make or break your business. They are the primary place for people to find you online, to research you, and to decide if they trust you. A single online search can generate millions of website results but people rarely bother to look past the first results page. how to: get your website noticed by web expert Filip Matous will teach you how to boost your Search Engine Optimisation (SEO), to read web analytics like a salesman, to scale what is working, remove what isn't, and look at your website as a business asset.
How To Create A Website – Easy Instructions for Building A Website With WordPress
Become the owner of a website that looks, functions, and works better than 80% of the websites currently on the web. 
Just a few years ago, I could barely update my Facebook page; today I can build anything from an e-commerce website that sells products across the globe to a membership website for gardening enthusiasts. You name it, I can build it. And guess what? You can too. You will be able to build any type of website imaginable, and this will require ZERO programming skills.
In this book you will be shown exactly :
How to choose the best domain for your website.

How to easily install WordPress in one-click to your domain.

How to master and leverage the FIVE essential fundamentals of WordPress to build the website you envision.

How to optimize the settings of your website to ensure your website is secure, ready to handle tons of traffic, and is beautifully designed.
Have you ever known the Secret HOW TO make TONs of Passive Income by Affiliate Marketing?
Passive Income: Making Money with Affiliate Marketing is an ebook about how businesses and affiliates can make money with affiliate marketing. This book is designed to gear readers with a basic yet complete understanding on how affiliate marketing works, how it can propel businesses using online means, and how it can be a stable source of income for online advertisers.
This book tackles the issue of affiliate marketing from both sides of the fence: from the side of business owners who are looking for affiliates who can help grow their business, and from the side of affiliates who are looking to make money with their own marketing ventures. The initial chapters deal mainly with how businesses can use this online advertising technique to propel sales while the latter ones are about how affiliates can maximize their earnings by partnering with merchants.
This book is also your moneymaking guide, whether you are a merchant or a marketer. Topics are not only concise and straight to the point, but are also written in such a way that they are easily applicable to everyday marketing processes.
READ 500 Social Media Marketing Tips: Essential Advice, Hints and Strategy for Business.
Struggling with social media marketing for business? No likes, comments and clicks, no matter what you try? Feeling overwhelmed or just don't even know where to begin? This book will help.
The key to success on social media is to build a strong and consistent social media marketing plan: with ideas that drive brand awareness, attract loyal customers, and help you reach your business goals – like increasing website traffic, delivering top customer service, or making sales. And that's what you'll learn in 500 Social Media Marketing Tips.
500 Social Media Marketing Tips is your guide to social media success for business, featuring hundreds of actionable strategies for success on Facebook, Twitter, Instagram, Pinterest, YouTube, Snapchat, and more!
Ten minibooks in one! The perfect reference for beginning web builders
       This hefty, 800+ page book is your start–to–finish roadmap for building a web site for personal or professional use. Even if you′re completely new to the process, this book is packed with everything you need to know to build an attractive, usable, and working site. In addition to being a thorough reference on the basics, this updated new edition also covers the very latest trends and tools, such as HTML5, mobile site planning for smartphones and tablets, connecting with social media, and more.